Featured In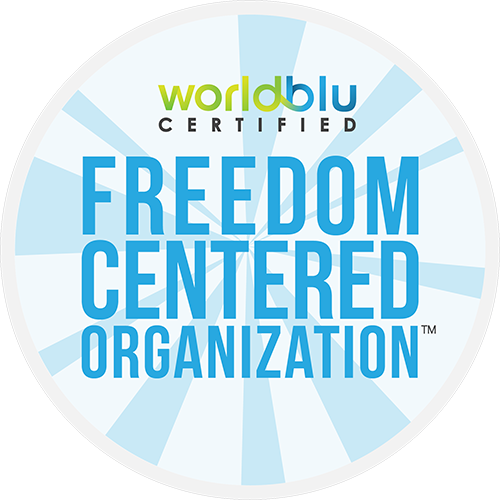 MEET THE MOST FREEDOM-CENTERED
ORGANIZATIONS IN THE WORLD
Welcome to the profiles of WorldBlu certified Freedom-Centered Organizations™, representing the cutting-edge of democratic leadership and organizational design.
Each organization has been certified by WorldBlu after completing a rigorous annual assessment process involving the voice of their employees, ultimately scoring 3.5 out of 5.0 or higher on the Freedom at Work Scorecard™.
Our process analyzes how well each organization performs at an individual employee level, leadership level, and systems and processes level measured against the WorldBlu 10 Principles of Organizational Democracy.
There are WorldBlu certified Freedom-Centered Organizations from almost every industry and corner of the world who have earned this distinct honor.
Together, they represent over one million employees. We invite you to explore these world-class organizations.
If you like what you see and would like to join our global movement, we invite you to apply now.
Explore WorldBlu Certified
Freedom-Centered Organizations™
SORRY, WE COULDN'T FIND ANY RESULTS RIGHT NOW.