FEATURED IN







TRACI FENTON
TRACI FENTON
Traci Fenton is the Founder and CEO of WorldBlu®, as well as a globally recognized researcher, speaker, author, and Master Coach who has worked with thousands of CEOs and top leaders in small to Fortune 500 companies around the world.
Traci has earned the "Oscars" in management award as a prestigious "Thinkers50 Radar Awardee," and has been recognized in Inc. Magazine as a "Top 50 Leadership Thinker." She also earned the Game Changer award for "Outstanding Results in Shaping the World." She is a Marshall Goldsmith "Top 100 Coach" and has been recognized as a "World-Changing Woman in Conscious Business."
Traci is the author of the book, Freedom at Work: The Leadership Strategy for Transforming Your Life, Your Organization, and Our World.
Traci founded WorldBlu in 1997 and has helped spark and lead the global conversation around reinventing organizations using freedom and organization democracy rather than fear and control.
Traci's vision has built the largest global community and network of leaders and organizations committed to freedom and democracy in the workplace, with clients in over 100 countries globally representing over $30 billion in annual revenue.
Traci developed the groundbreaking and proven Freedom at Work™ leadership model as well as over 150 courses in the WorldBu Leadership Academy. She also designed and built the cutting-edge BluSpark™ gamification learning platform, a highly unique blended learning platform that delivers WorldBlu's transformational courses to leaders around the world.
Traci frequently addresses audiences globally and has shared her message with individuals from over 100 countries at conferences and organizations such as South by Southwest, Harvard University, Yale University, the US Naval Academy, and TEDx.
Traci and WorldBlu's work has been featured in Fortune, Forbes, Fast Company, the Wall Street Journal, The Christian Science Monitor, The New York Times, Inc., BusinessWeek, US News & World Report, BBC, NPR, and dozens of other media outlets around the world as well as in over three dozen books. Traci has also written for numerous publications and textbooks.
Traci is originally from Iowa, has traveled to 45 countries, and has lived in San Francisco, Boulder, Washington, DC, Atlanta, Austin, and the St. Louis area. She currently resides in the Palm Beach Gardens, Florida.
In her free time, Traci loves traveling the world, reading historical fiction, doing yoga, biking, kayaking, watching documentaries, baking, hiking with her beloved dog, Sunni, hanging out at the beach, and spending time with her family and friends. She holds a BA with honors in Global Studies and Entrepreneurship from Principia College and an MA in International Development from American University in Washington, DC.
Traci's Purpose Statement: I am the pure light of Love, inspiring us to live lives of freedom over fear.
Traci's Vision Statement: My vision is to see a world where everyone can live, lead, and work in freedom rather than fear.
---

Contact Traci at hello@worldblu.com
Miranda Ash
Chief of Business Development + Master Coach
Miranda Ash
Miranda is Chief of Business Development and a Master Coach at WorldBlu. She has advised and coached hundreds of top leaders and CEOs all over the world on how to lead world-class Freedom-Centered Organizations™.
Miranda joined WorldBlu in 2009 and is based in the UK. Having spent years working in disengaged workplaces, she not only understands the pain many experience at work but also naturally sees the path to transformation. Her core expertise is in organizational design where she excels at providing clients with the inspiration and support to design their workplaces from a place of freedom rather than fear.
Miranda has over 20 years of experience in leadership and organizational transformation work. She has worked with leading brands such as DaVita, The WD-40 Company, Zappos, Mindvalley, Nearsoft, DreamHost, New Belgium Brewing and hundreds more.
During her diverse career, Miranda has worked at large corporates such as Aon, SME's and NGO's. Her clients have included leading brands such as BP, RSA, BAE Systems and Lend Lease.
Miranda has helped hundreds of people find breakthrough solutions to their problems using Freedom at Work™. She also speaks to audiences worldwide about how to build high-performing, high-growth workplace cultures.
Previously in her career, Miranda founded Street Level Arts, spearheading community arts work for adults coping with mental health, homelessness and substance abuse issues. In 2012 she was honored to be presented to Her Majesty the Queen in recognition of services to the community. Today she serves on the board of Haiti Partners.
Miranda is a Fellow of the RSA (Royal Society for the encouragement of Arts, Manufactures and Commerce) whose mission is to enrich society through ideas and action. She is also a member of The Chartered Institute of Marketing in the UK.
Miranda graduated from Principia College with a BA in Sociology and Anthropology. While attending college Miranda also played and coached rugby. Miranda has two graduate diplomas in Marketing through the Chartered Institute of Marketing and Creative Art Therapies from Roehampton University in London.
Miranda's Purpose Statement: My purpose is to help people break free of limiting beliefs and live their true potential.
Miranda's Vision Statement: My vision is a world where everyone is able to be their authentic self in freedom + harmony.

Contact Traci at hello@worldblu.com
OUR STORY
I founded WorldBlu in 1997 during my senior year in college.
I had no intention of starting a global company at the time, but a public affairs
conference that we hosted on campus that year forever changed my life.
I was the director of the event and, in a move to empower my conference team,
I asked them to come up with a topic that was consciousness-raising,
outside the box, and meaningful.
After months of research and brainstorming, they came back and told me we
should focus the conference on democracy. In a "great" moment of leadership,
I told them it was the worst idea I had ever heard!
Democracy to me was just about politics.
I wasn't interested – at all!
But as they talked with me about how democracy was a way of
leading and organizing people to
release their full potential
,
something inside me clicked.
I knew from a young age that my purpose in life was to help people
achieve their fullest potential, and I realized you couldn't live your full potential
in a command and control, fear-based environment.
You could only realize your full potential is in an environment of
freedom
.
Democracy, and more specifically, organizational democracy,
created the
framework for freedom
.
I was hooked.
The conference and two other events within that same year –
a trip to Indonesia during a democratic uprising and later,
after graduation, working for a toxic and dehumanizing
Fortune 500 company – sealed the deal for me.
My life would be dedicated to advancing freedom and democracy
in our world through leadership and business
.
In the over two decades since, it's been an incredible journey
working with organizations and leaders in over 100 countries worldwide
who are also committed to personal and professional freedom
as a path to extraordinary individual and organizational growth.
And our name, WorldBlu, came to me while I was reflecting
on the beach one day in our early years.
I heard the "still small voice" say to me the word, "Blu"
and I saw it in my mind as the word "blue" without the "e."
At first, I thought it was the oddest name, but then I did some research
and found out that the color blue was universally recognized as

the color of freedom
.
Perfect.
Welcome to our world, blu
.

Yours in freedom,
Traci Fenton + The WorldBlu Team
OUR PURPOSE
---
Our purpose is to
transform the way
leaders lead with
Freedom at Work®.
OUR VISION
---
Our vision is to advance freedom in the world by seeing one billion people working in Freedom-Centered Organizations worldwide.
OUR VALUES
---
HUMILITY
EXCELLENCE
ACCOUNTABILITY
LOVE
Major Milestones in
WorldBlu's History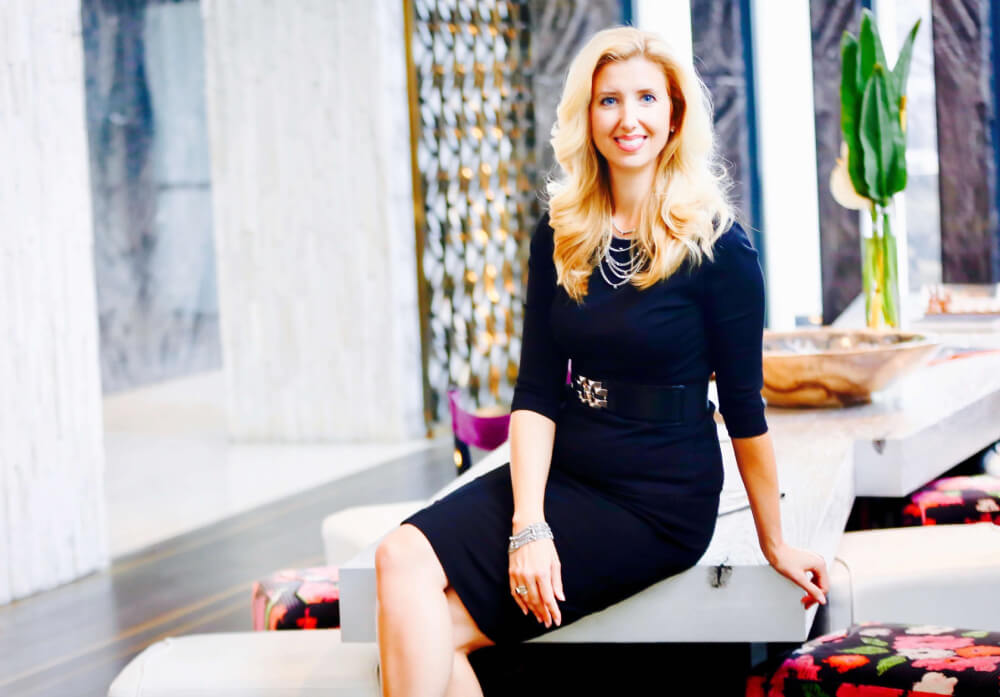 Traci Fenton began WorldBlu in 1997 from her college dorm room, inspired by her leadership of the school's public affairs conference. WorldBlu's beginnings started with a leadership summer camp for teens, which rapidly transformed into the global training of top leaders in the principles of organizational democracy.
1997
WorldBlu Founded by Traci Fenton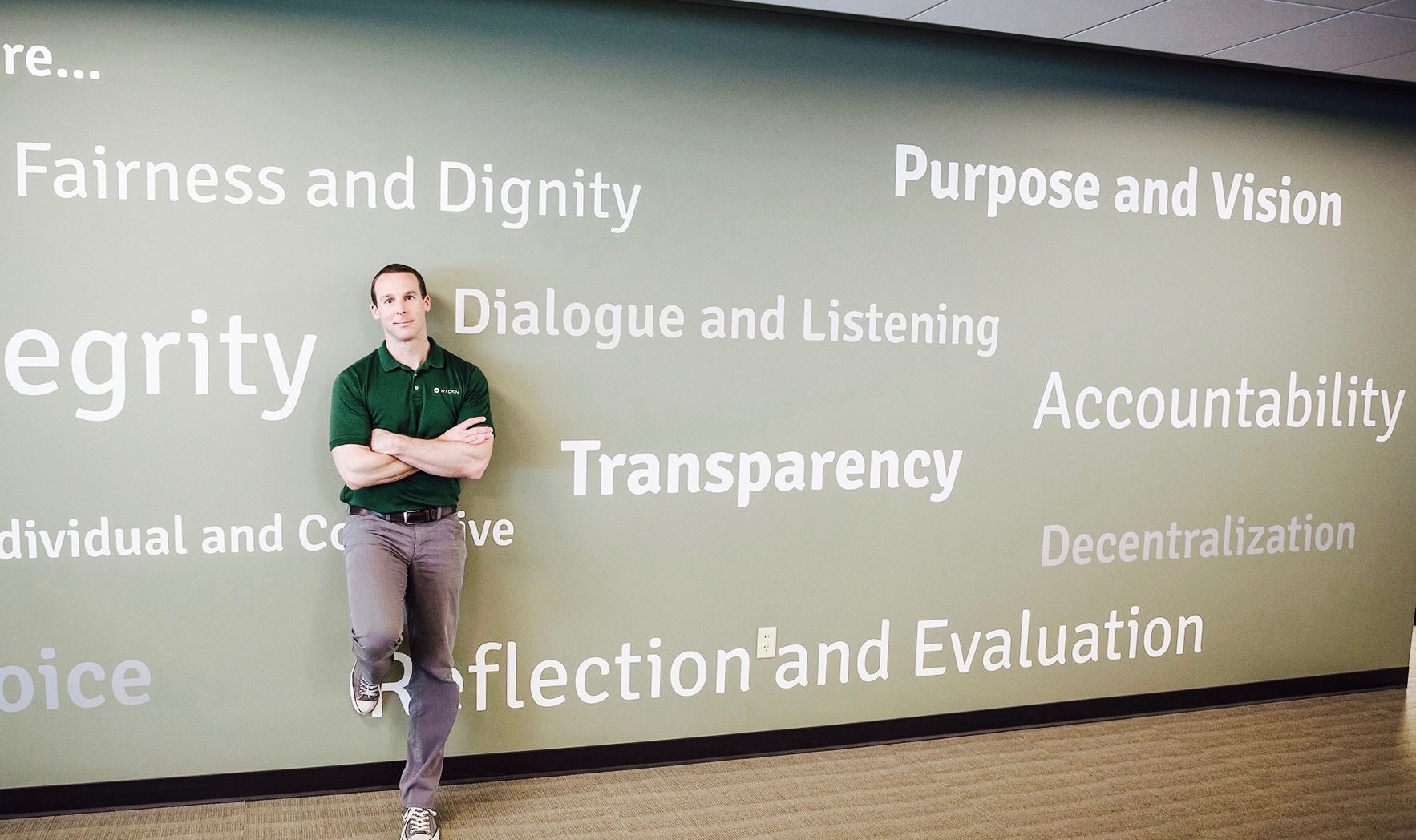 Fenton completed groundbreaking graduate research that identified the 10 Principles of Organizational Democracy, making an understanding of what democracy is more accessible to all. Many scholars are researching, analyzing, studying, and writing papers based on her research.
2002
10 Principles of Organizational Democracy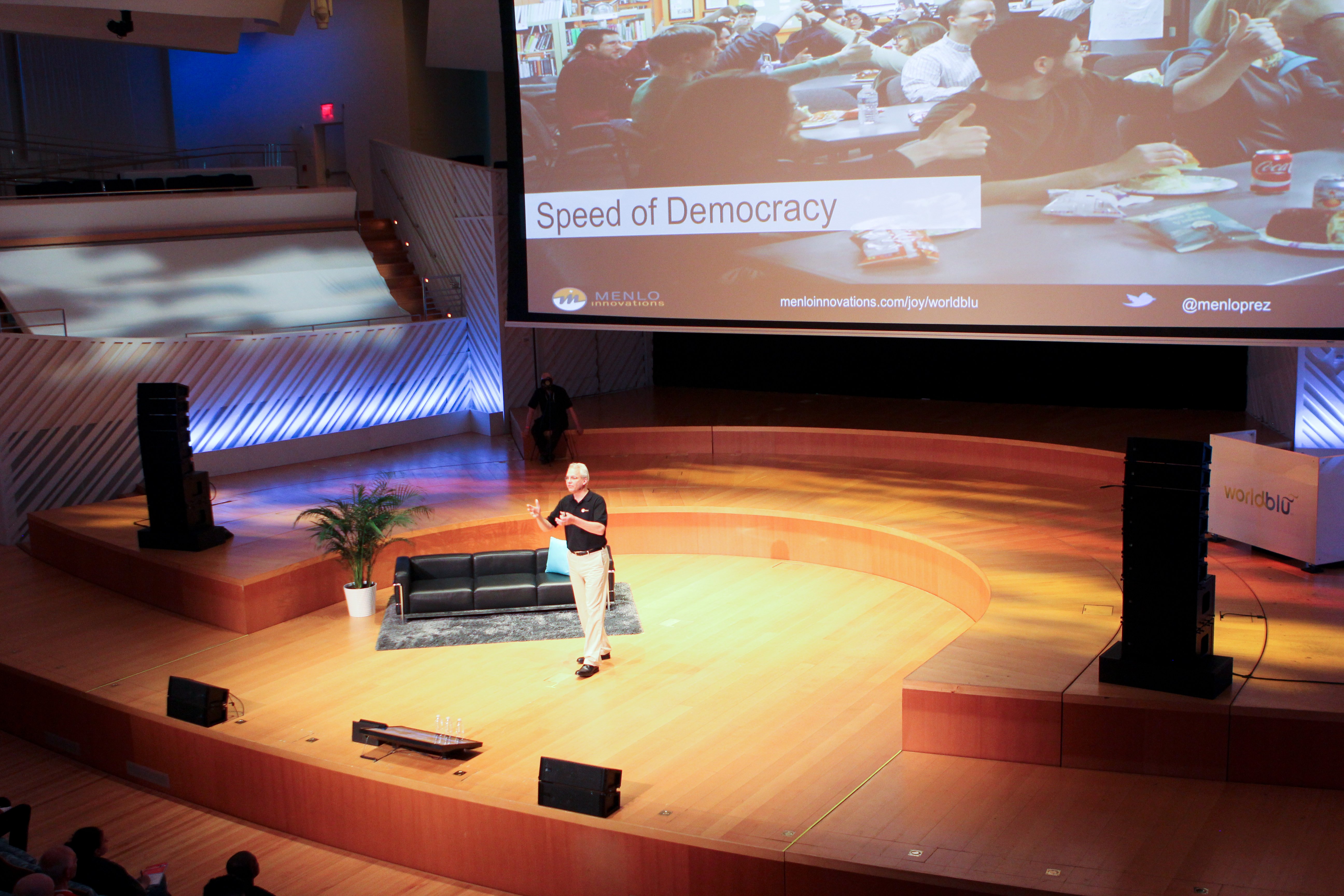 WorldBlu held its first inspirational and transformational Freedom at Work Leadership + Growth Summit in Washington, DC, attracting hundreds of top business leaders. Summits have been held in various locations worldwide including Las Vegas, New York City, San Francisco, Denver, and Miami.
2003
Freedom at Work Leadership + Growth Summits Launches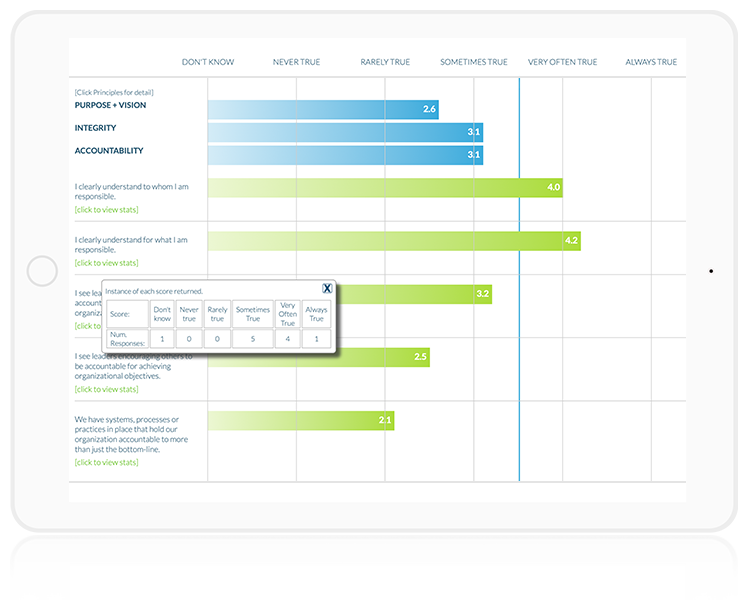 Fenton and her team developed the groundbreaking Freedom at Work Scorecard, a first-of-its-kind audit assessing an organization's overall design across the 10 Principles of Organizational Democracy. The Scorecard establishes the world's top benchmark for measuring organizational democracy.
2006
Freedom at Work Scorecard Launches
WorldBlu unveiled its inaugural roster of certified Freedom-Centered Organizations, establishing a worldwide benchmark for leadership that prioritizes freedom over fear. The rigorous certification standard has been attained by prominent for-profit, non-profit, educational and governmental organizations across the globe.
2007
WorldBlu Certified Freedom-Centered Organizations Launches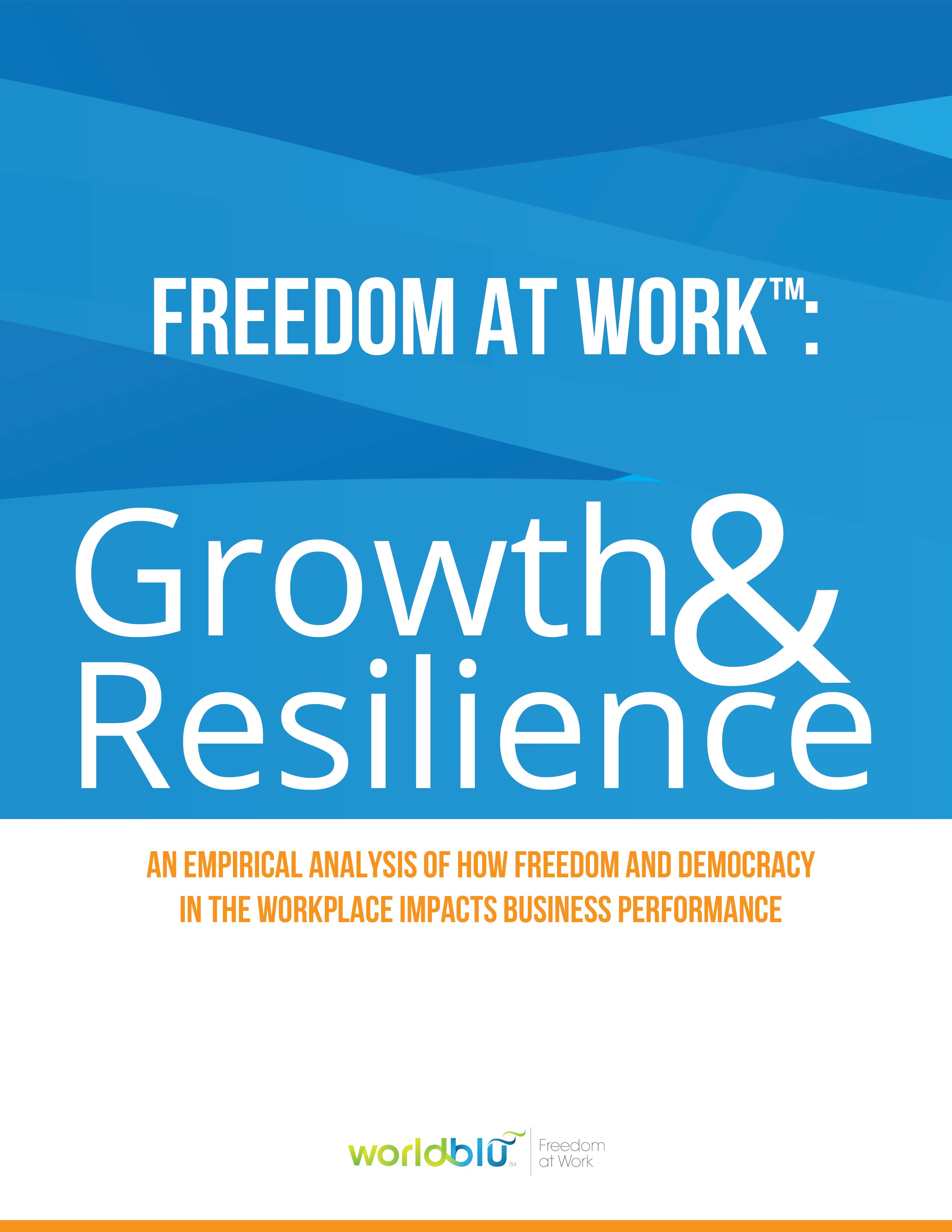 WorldBlu invited independent researchers to assess the bottom-line impact of the Freedom at Work methodology. The outcome, which reveals the remarkable growth and resilience exhibited by Freedom-Centered Organizations, was documented in their pioneering white paper.
2012
Groundbreaking White Paper on Bottom-line Results of Freedom at Work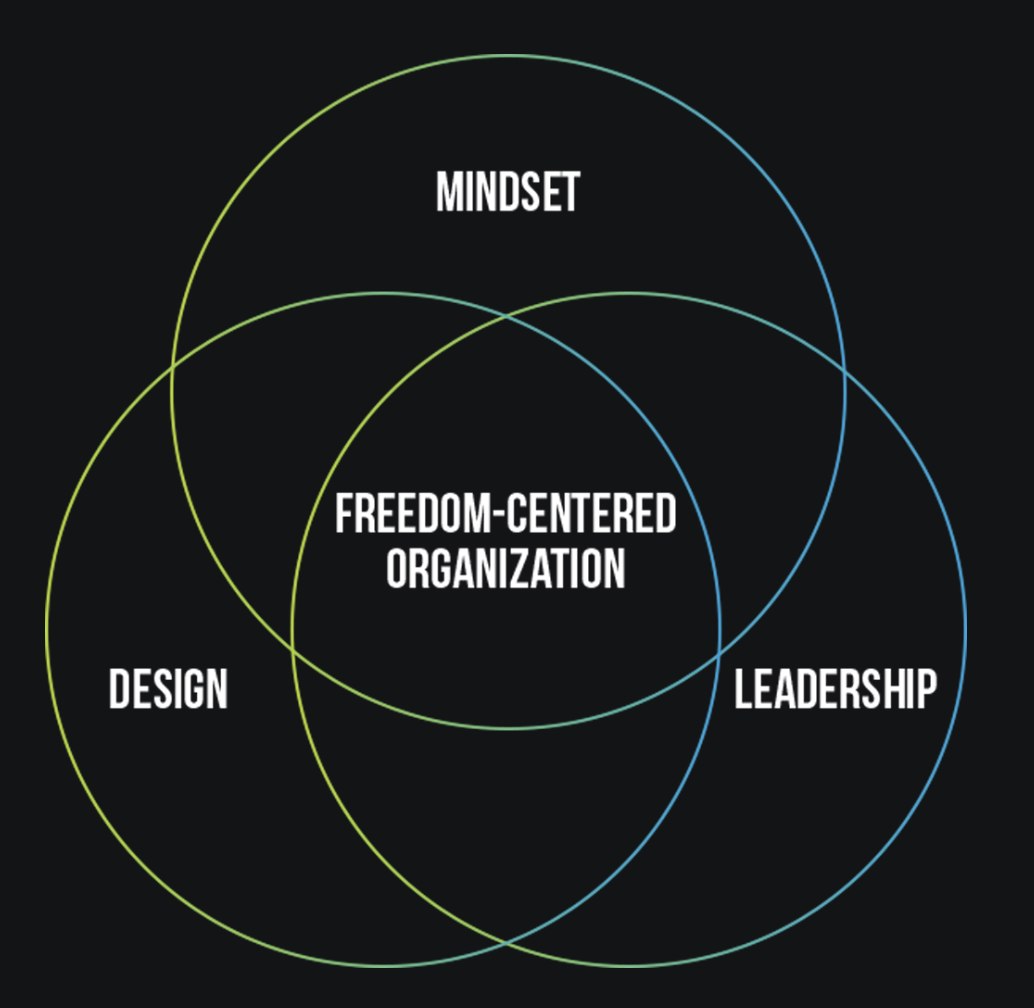 After years of extensive research and work with hundreds of leading organizations worldwide, Fenton crystallized her methodology into the Freedom at Work Leadership Strategy. This strategy streamlines the process for CEOs and their teams to quickly transition their organizations from redundant hierarchies to a more democratic design.
2013
Freedom at Work Strategy Codified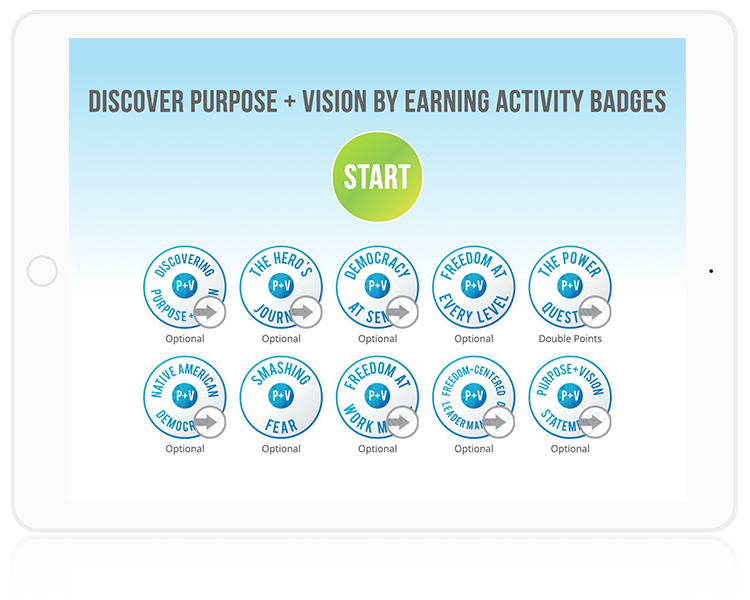 WorldBlu's vision of reaching one billion leaders comes to life with the development of its proprietary BluSpark learning platform. Through the platform, training and courses are provided to teach the unique mindset, leadership skills, and organizational design needed for leading with freedom instead of fear.
2014
BluSpark Learning Technology Launches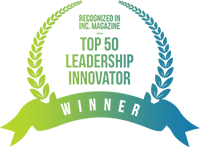 WorldBlu's founder, Traci Fenton, was named a "Top 50 Leadership Innovator" in Inc. Magazine
2014
Top 50 Leadership Thinker Award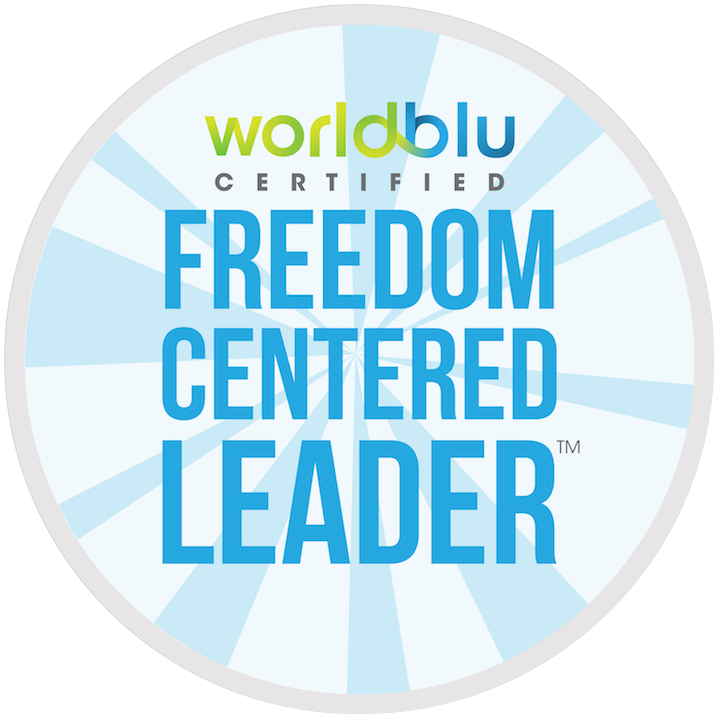 WorldBlu certifies leaders from around the world as Freedom-Centered Leaders upon their completion of the demanding Lead with Freedom program. Leaders from over 100 countries are currently participating.
2015
Freedom-Centered Leaders Certification Launches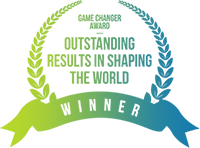 The WorldBlu team earns the top Game Changer Award for "Outstanding Results in Shaping the World."
2015
Outstanding Results in Shaping the World Award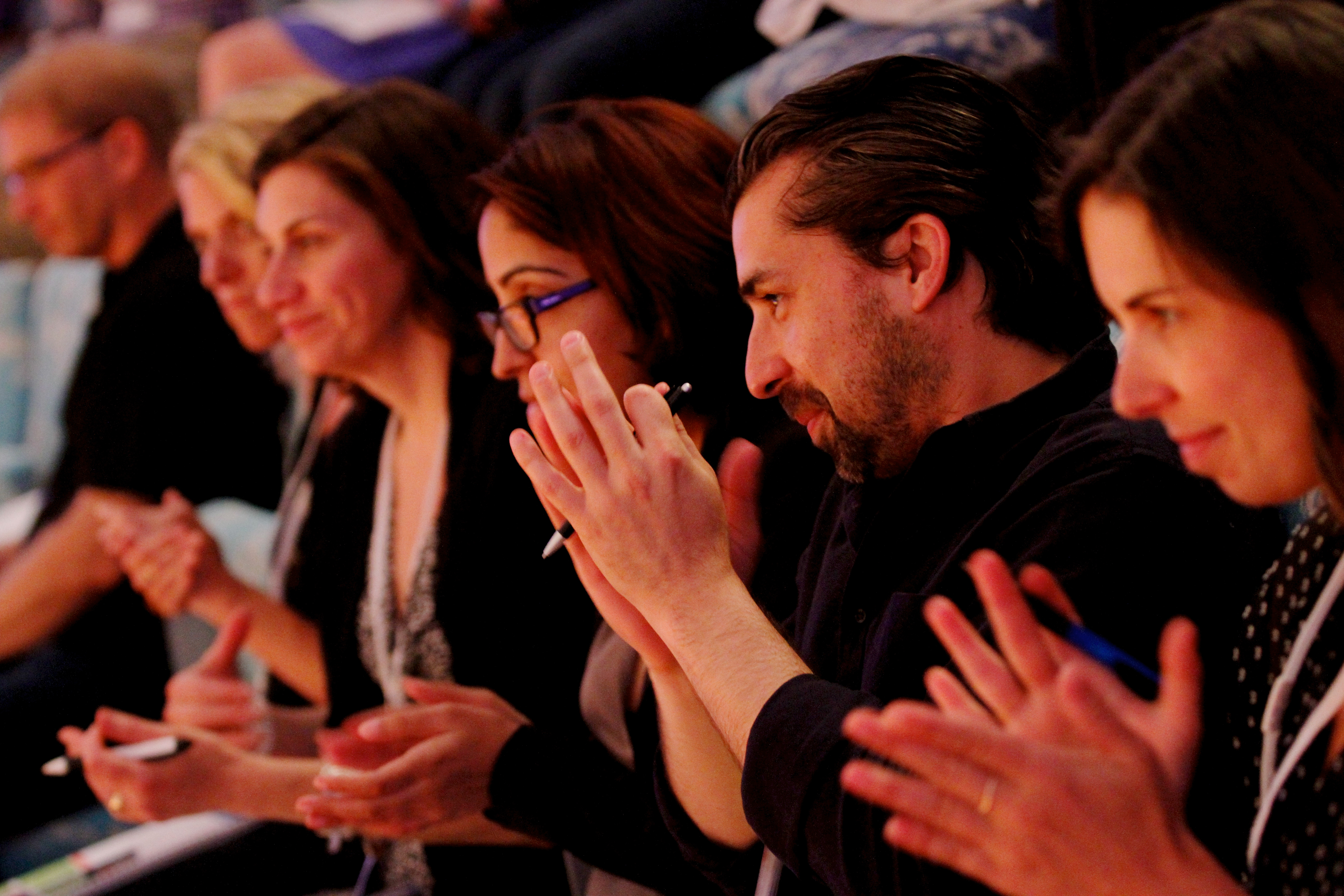 WorldBlu launches annual all-access Freedom-Centered Leadership training pass for individuals and companies, meeting the need for top training in democratic leadership worldwide.
2019
Lead with Freedom Program Launches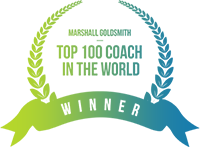 Traci Fenton is recognized as a Marshall Goldsmith "Top 100 Coach in the World."
2019
Top 100 Coach in the World Recognition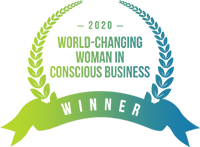 WorldBlu's founder, Traci Fenton, is named a "World-Changing Woman in Conscious Business" awardee.
2020
World-Changing Woman in Conscious Business Awardee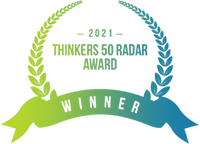 Traci Fenton and the WorldBlu team earn the "Oscars" award in Management as a "Thinkers50 Radar" awardee.
2021
Thinkers50 Radar Award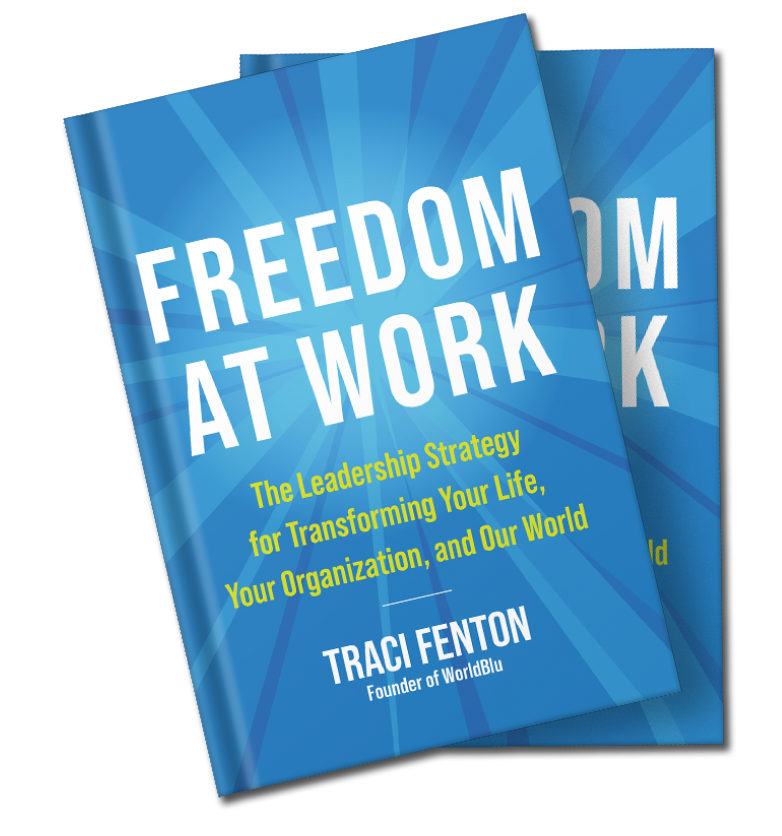 Fenton's groundbreaking book, "Freedom at Work," brings together decades of pioneering research and a proven leadership approach drawn from work with hundreds of top WorldBlu certified Freedom-Centered Organizations worldwide.
2022
The Freedom at Work + Audible Book Launches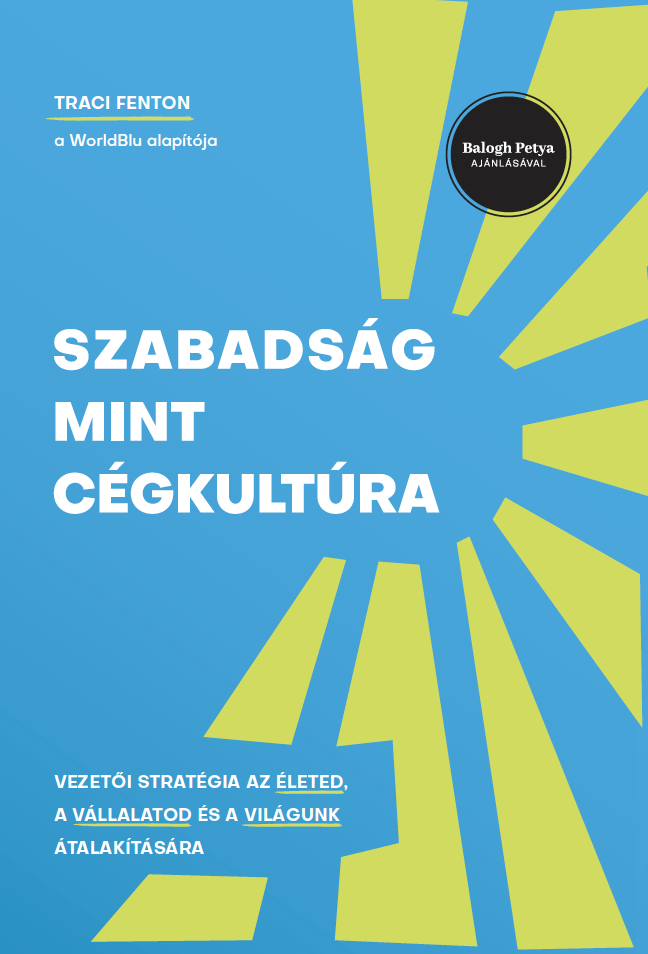 Fenton's new book, Freedom at Work, gets picked up by a Hungarian publisher and comes out to an Eastern European market.
2023
Freedom at Work Book Comes out in Hungarian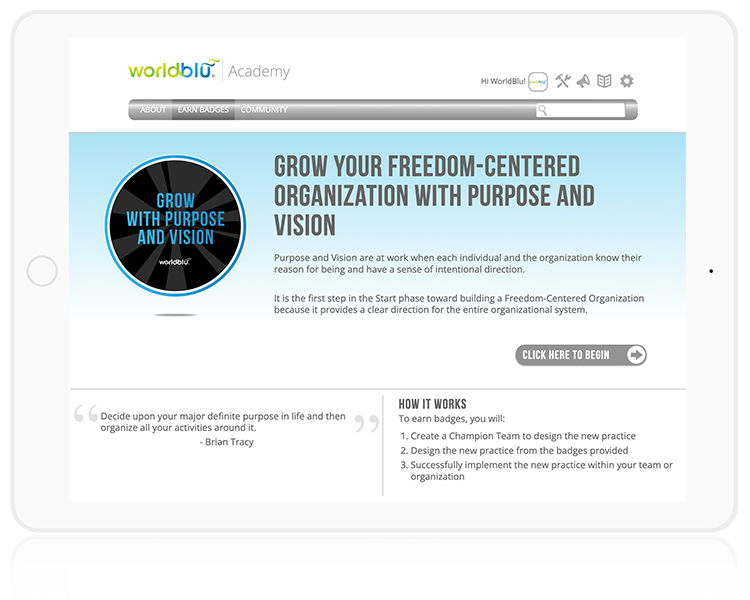 WorldBlu introduces the groundbreaking Grow with Freedom™ all-access pass, empowering CEOs and their teams to seamlessly transition from a hierarchical to a democratic operating system using proven systems for rapid, engaging, and unstoppable growth.
2023
Grow with Freedom Program Launches
Companies all over the world are practicing
Freedom at Work