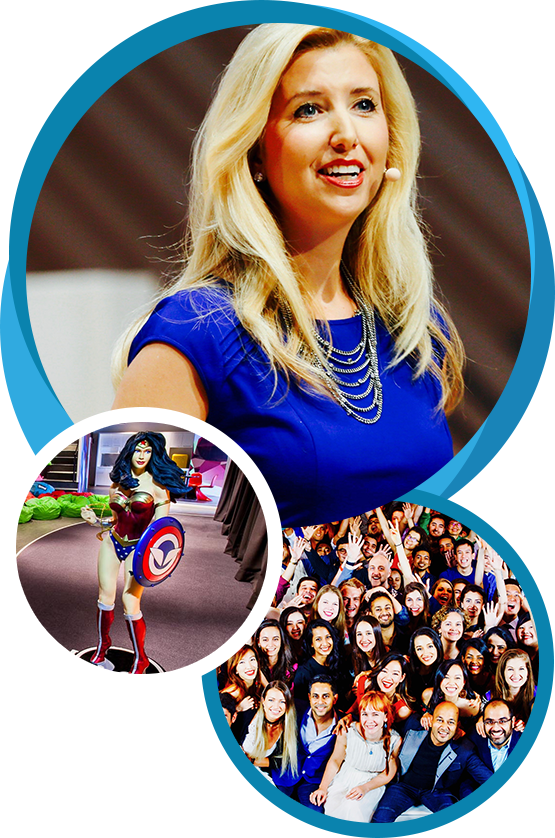 WorldBlu was founded in 1997 and is the largest global membership of CEOs committed to leading with freedom rather than fear in their organizations, with clients in over 80 countries globally, representing over $30 billion in annual revenue.
WorldBlu's founder and CEO, Traci Fenton, developed the Freedom at Work™ leadership model, which is used by for-profit and non-profit organizations worldwide. The Freedom at Work leadership model has been independently verified as producing, on average, 700% greater revenue growth over a three-year period, compared to S&P 500 companies.
Traci Fenton has been recognized with the prestigious Thinkers50 Radar award. She has also been recognized in Inc. Magazine as one of the "Top 50 Leadership Thinkers in the World" and has also earned the Game Changer award for"Outstanding Results in Shaping the World." She has also been recognized as a "World-Changing Woman and Conscious Business" and as a Marshall Goldsmith "Top 100 coach."
Traci is the author of the forthcoming book, Freedom at Work: The Leadership Strategy for Transforming Your Life, Your Organization, and Our World.
WorldBlu's clients include such well-respected brands as The WD-40 Company, Mindvalley, Zappos, DaVita, HCL Technologies, Menlo Innovations, Widen, Pandora, Hulu, Meet-Up, Geonetric, GE Aviation Durham, and hundreds more around the world from almost every industry.