Traci's awards and global recognition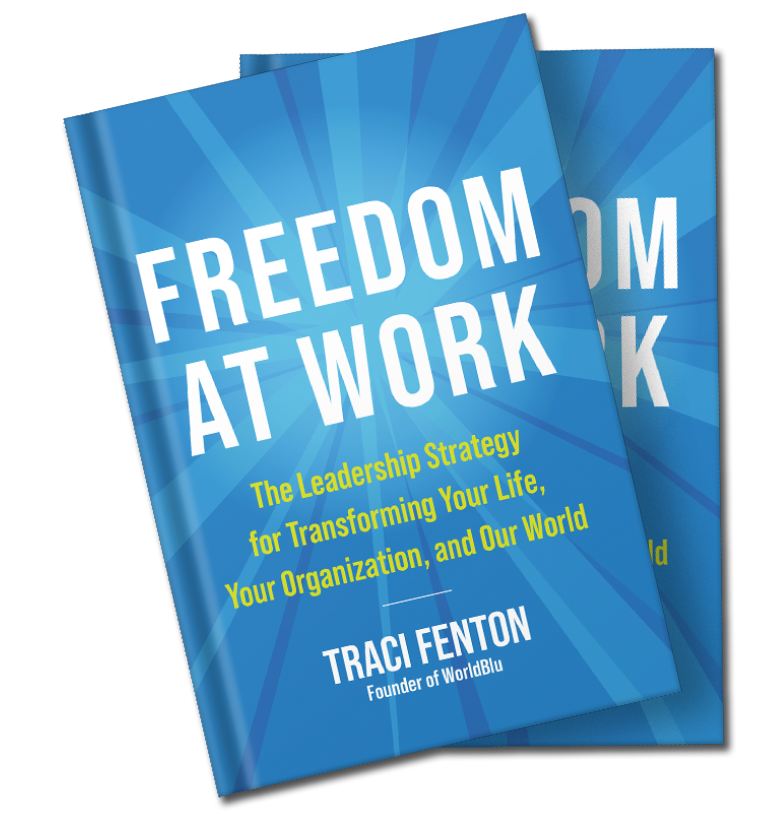 Explore the Freedom at Work
Methodology used by Hundreds of Organizations Worldwide
Freedom at Work® is an award-winning, research-backed leadership model that creates Freedom-Centered rather than fear-based leaders and organizational cultures. It expertly addresses the most pressing leadership and growth problems found in organizations today regardless of their size, location, or industry.
Benefiting both individuals and organizations
Leaders at Every Level

Personal Accountability

Revenue Growth

A Model Culture

Effective Hiring

Effective Teams

Increased Innovation

A Scalable Strategy

Full Engagement

Increased Transparency

Increased Resilliency

Meaning + Well-being

Integrity

Principle Over Personality
TRUSTED BY







Explore The 3-Step
Freedom at Work Leadership Strategy
The Freedom At Work® leadership strategy is the smartest method for leading, designing, and growing companies while advancing freedom in our world.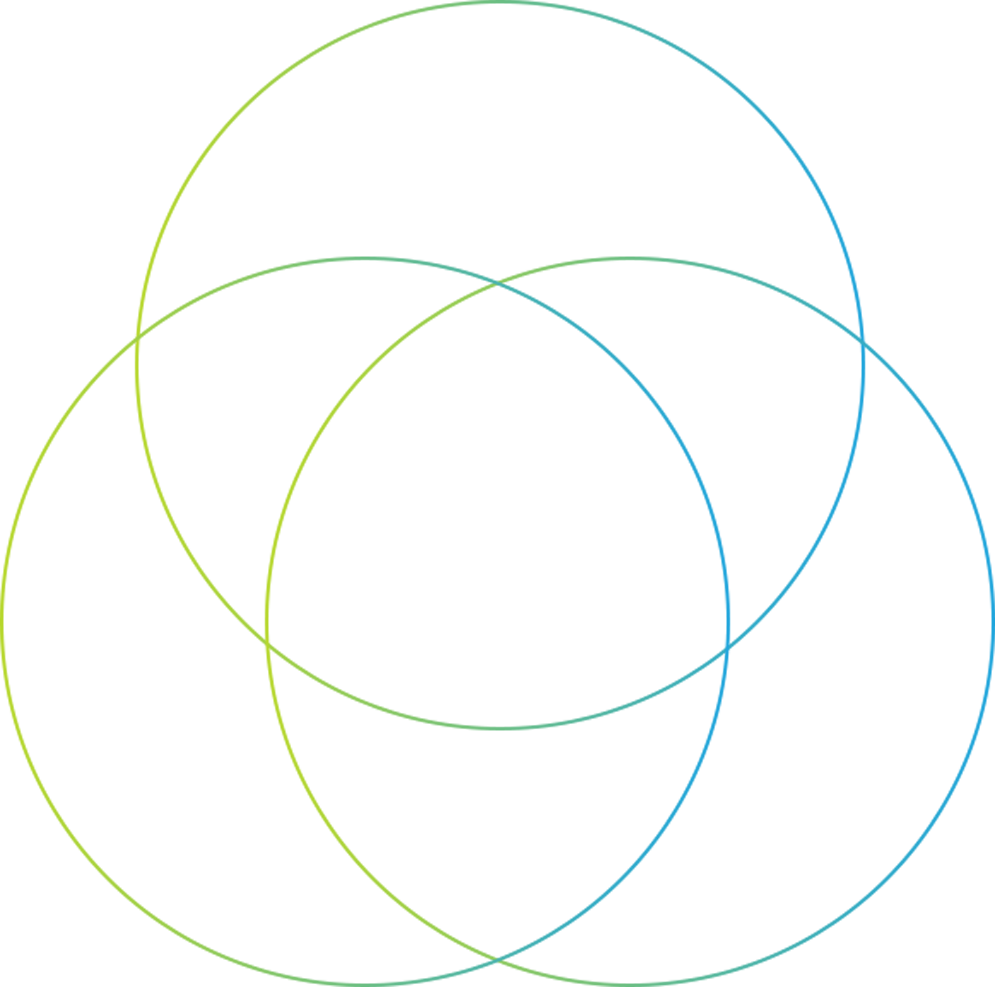 Build a Freedom-Centered Organization in 3 Clear Steps:
Freedom-Centered Mindset

Unleash the 5 steps to transform your team's mindset from fear to freedom for breakthrough results.

Freedom-Centered Leadership

Uncover the 3 essential attributes for fearless leadership.

Freedom-Centered Design

Unlock the 10 Principles of Organizational Democracy to ignite a decentralized, transparent, and scalable design that accelerates your organization's growth.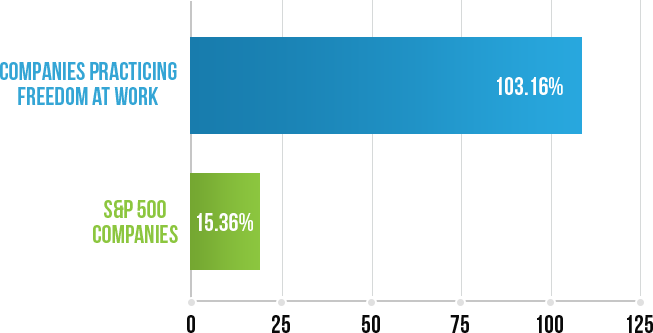 Freedom at Work
Delivers Results
WorldBlu clients using the Freedom at Work method achieved a staggering 103% revenue growth rate compared to the S&P 500 companies which only achieved a 15% revenue growth rate during the same three-year period.
Featured In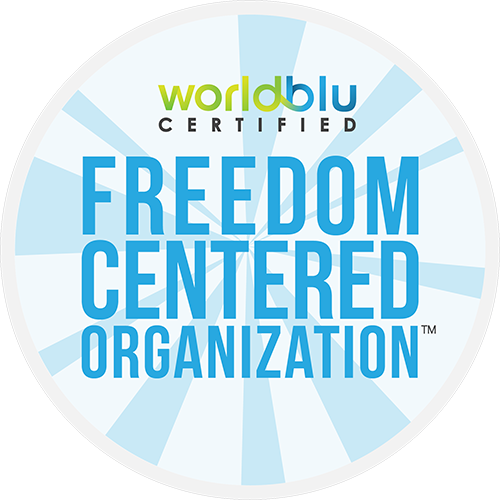 Explore 50+ WorldBlu certified
Freedom-Centered Organizations and
100+ Breakthrough Practices in the Book
Freedom at Work brings together decades of original research, based on a proven pathway to leadership success with hundreds of top WorldBlu certified Freedom-Centered Organizations, including The WD-40 Company, DaVita, Menlo Innovations, Zappos, Pandora, Widen, HCL Technologies, Mindvalley, and more.
Freedom at Work will benefit any leader at any level in any type of organization, from entrepreneurs to mid-level managers to the C-suite.
Hear From the Companies
in the Book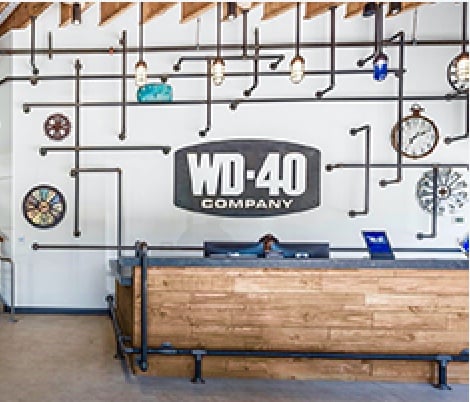 Thanks to Freedom at Work, our sales have quadrupled and our market cap has increased from $250 million to over $2 billion.
CEO Emeritus | The WD-40 Company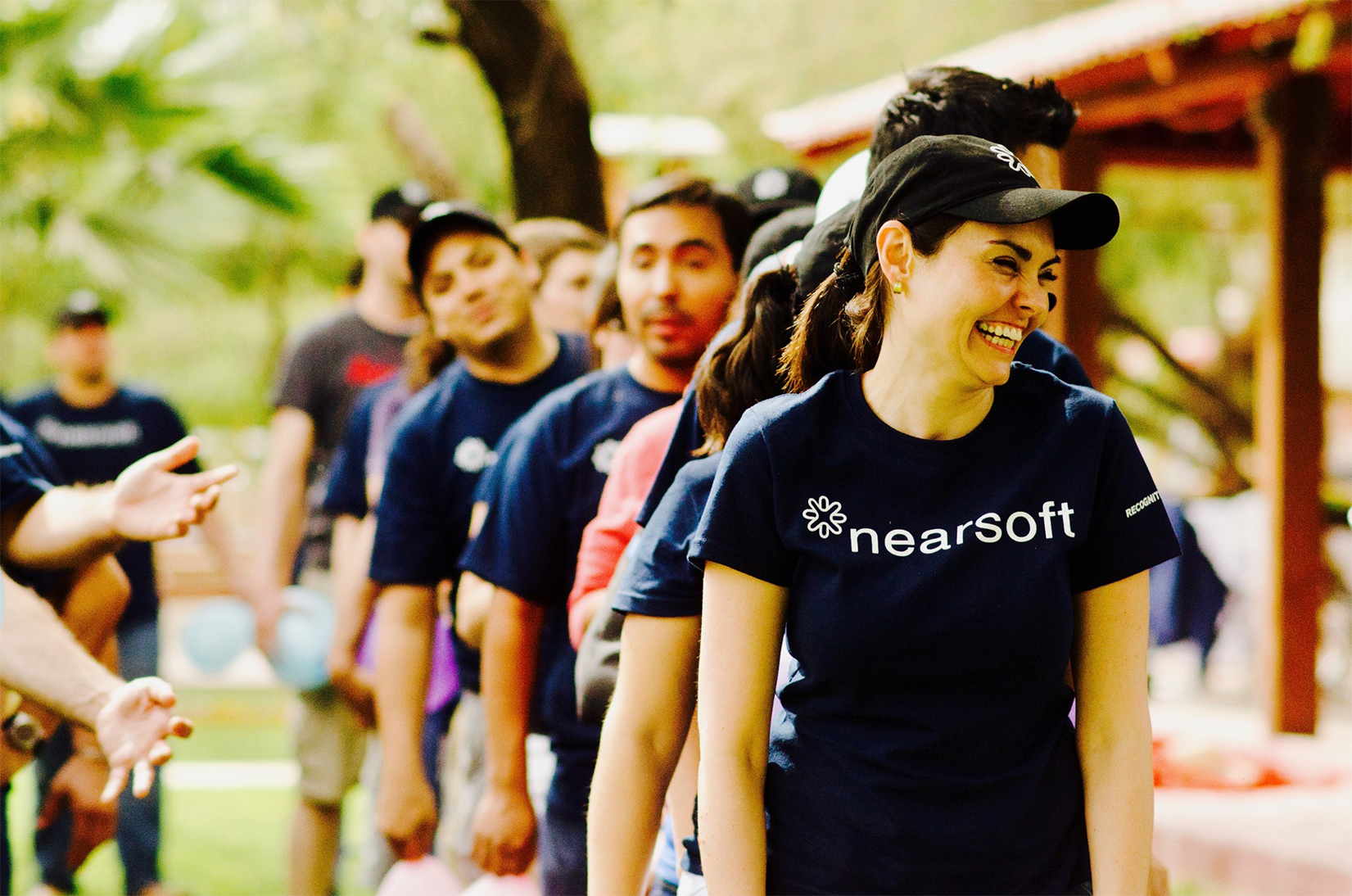 With WorldBlu's help, we've grown more than 12x. Our growth and success is a direct result of Freedom at Work.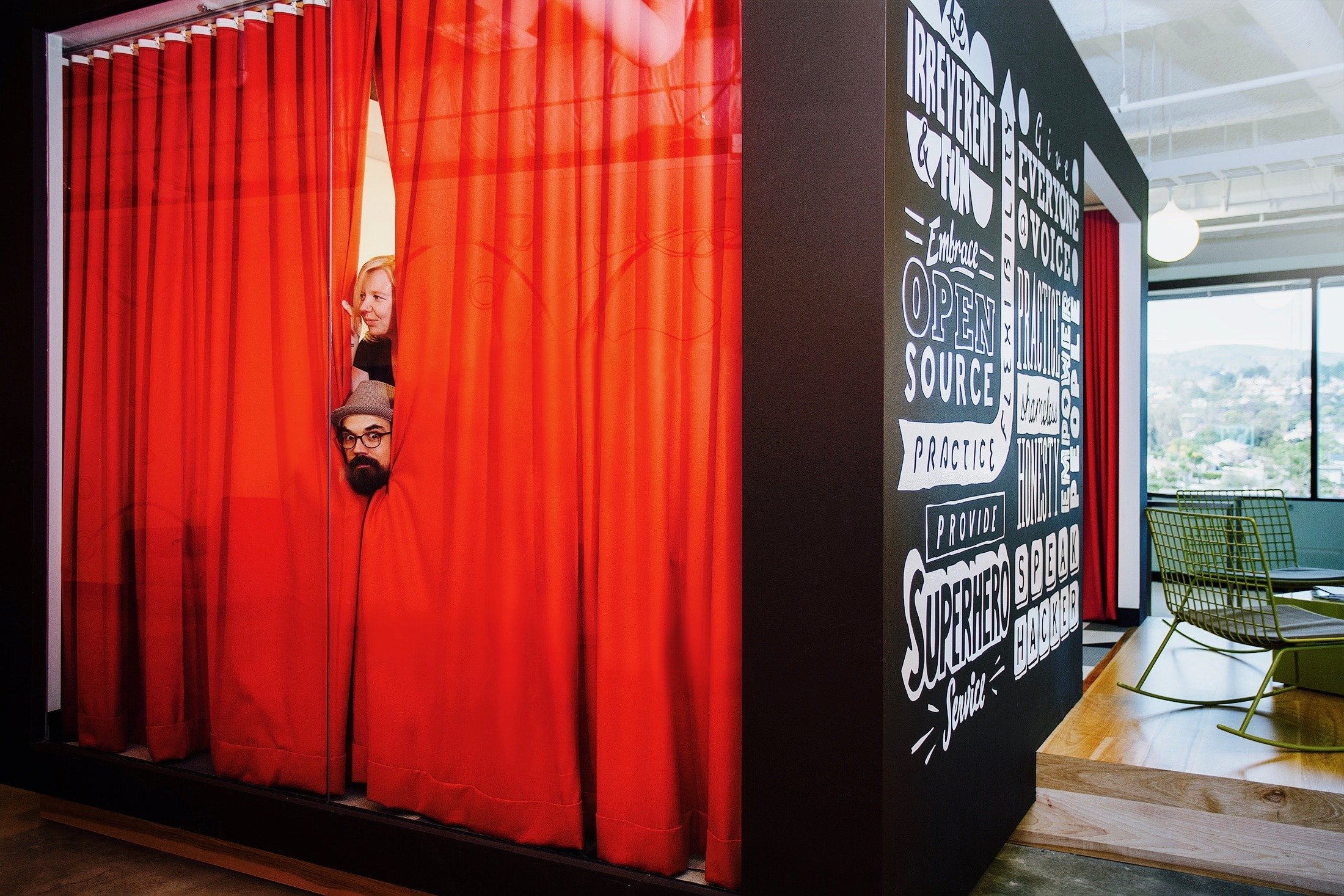 WorldBlu's Freedom at Work model ultimately helped us grow and took our new spin-off from $0 to a $175 million sale in just two years.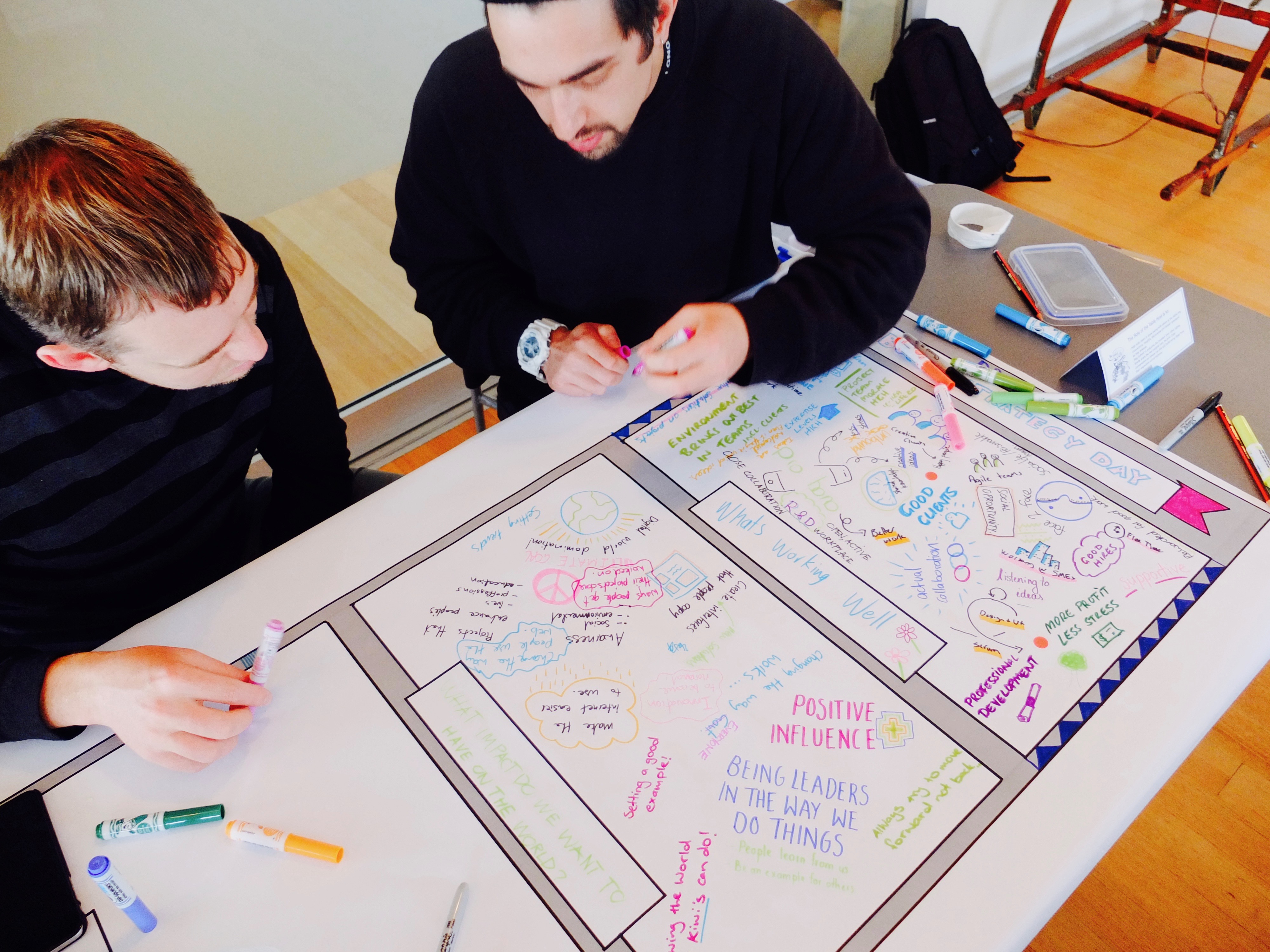 As a result of Freedom at Work, we've grown 63% in one year.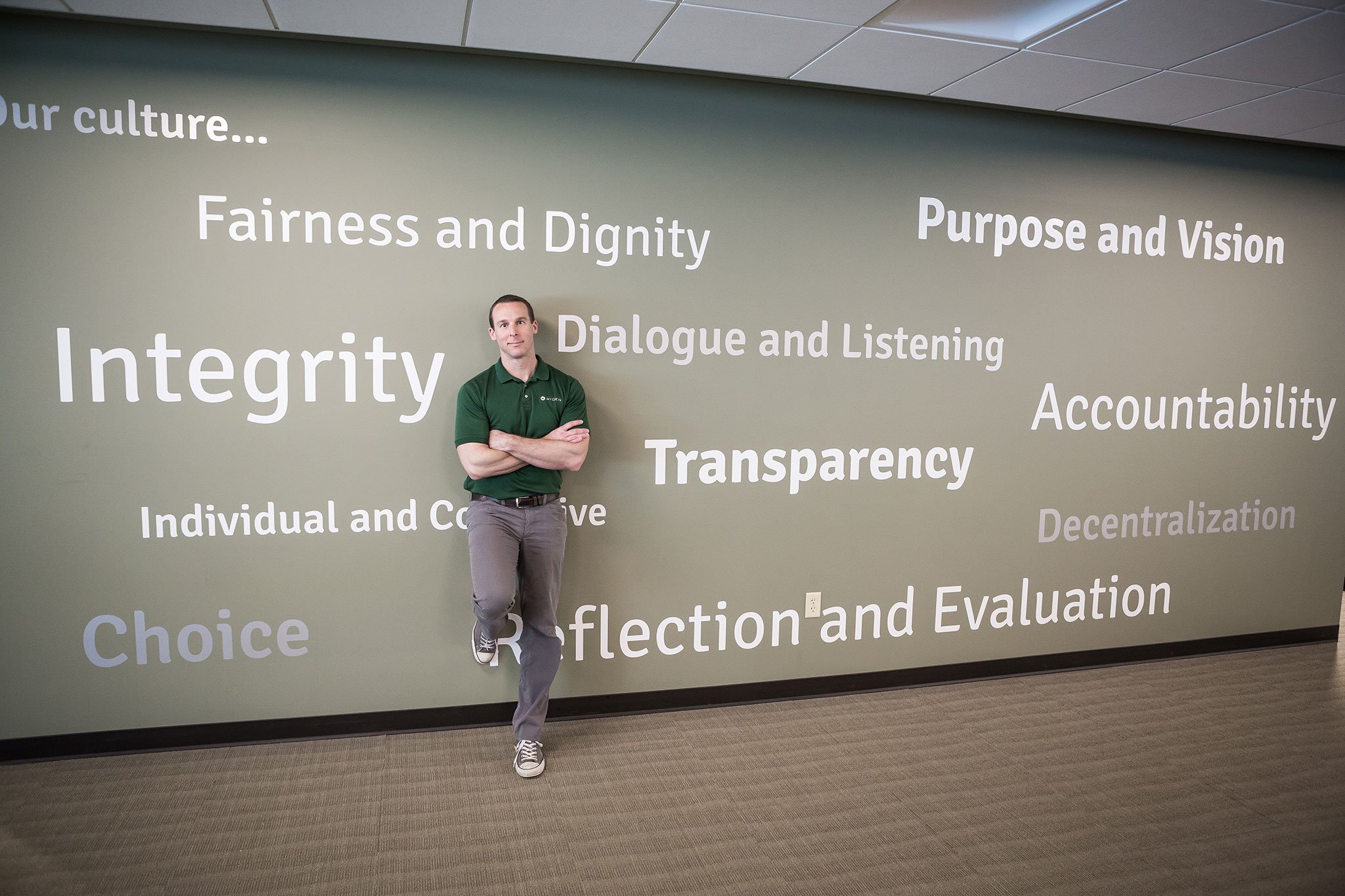 Freedom at Work has helped us grow on average 23% each year over the past 10 years.
CEO | Widen, an Acquia Company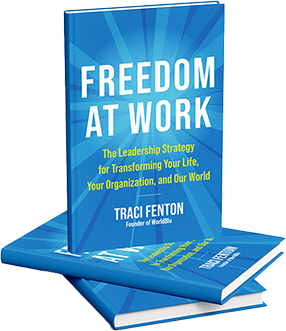 Buy Traci's Book Now
The top companies in the world are shifting from hierarchical to freedom-centered, democratic leadership that is more decentralized, collaborative, adaptive, and scalable. Get inspired by 50+ companies across dozens of industries practicing this proven framework and discover how you can bring it into your organization.
Interested in Bulk Orders?
Bulk Order Inquiry
If you're interested in ordering 25 or more books, we can get you a significant discount on the cover price through our bulk provider, Porchlight. Simply place your order on their website.
If you'd like help with your bulk order or would like to include additional items with the book for your employees, please contact us at hello (@) worldblu.com and we will get you connected with our Porchlight representative to help you. Thanks!
Companies all over the world are practicing Freedom at Work